‍ ‍ to Gossip Girl! The site ABOUT the Upper East Side, FOR the Upper East Side, and BY the Upper East Side!

The latest 411: as of July 2019, a Gossip Girl reboot was officially ordered
‍ ‍ Read More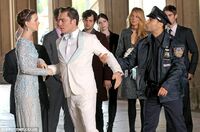 New York, I Love You XOXO The Series Finale begins with the stars and executive producers bidding farewell to the Upper East Side in a look back at the show's many unforgettable moments. Then, in a fashionable farewell to remember, our favorite Upper East Siders join forces for one last soiree, and the shocking identity of Gossip Girl is finally revealed. Jenny (special guest star Taylor Momsen) returns to the Upper East Side with Eric (guest star Connor Paolo). . Catch Up Here!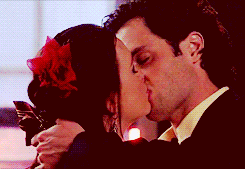 In celebration of DAIR's first time commencing on April the 2nd our article for the month is the Blair-Dan Relationship. If you're CHAIR shipper, STOP READING NOW. Anyway the DAIR relationship didn't even exist in the first 3 seasons of Gossip Girl, in fact it as the Dan versus Blair agenda, until of course the pair had solved their differences and are now hooking up and are about to do the deed. So if love your DAIR then read on. If think CHAIR FTW!! then why are you still reading? Enjoy DAIR shippers :)
READ MORE

G.G.
In honor of Prince Harry and Meghan Markle's Royal Wedding today, let's throw it back to our very own B's royal wedding to Prince Louis Grimaldi! In the much-anticipated 100th episode of the show, we start with a musical dreams sequence featuring Serena, Blair, and all the men in their lives! Afterwards, Blair prepares to finally achieve her dream of becoming a real life princess but the return of Georgina Sparks primes the day to end up a royal disaster.
READ MORE



If Gossip Girl were to come back as a reboot series, would you watch?

Welcome to Gossip Girl Wiki, a community fansite dedicated to the CW TV show Gossip Girl. Filmed primarily in New York and based on the series of young-adult novels by Cecily von Ziegesar, Gossip Girl revolves around the privileged young adults on Manhattan's Upper East Side and the anonymous blogger Gossip Girl, who provides them with the latest rumors about their highly exclusive inner circle.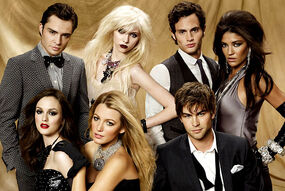 Affiliates
Want to affiliate with us? Click here.

IN LAST WEEK'S POLL we asked:
"Who did you think Gossip Girl was going to be?"
24 said DOROTA!
9 said DAN
2 said IVY
5 said OTHER
All in all 47 people voted!


Spotted
: N, alone in the cold, just frozen out by one cold heart. We thought it was pretty obvious you shouldn't mix business with pleasure, N. Will Little J and N fix their issues, or is this an affair to remember? S and D sipping coffee at Saint Ambrose's, and V also happened to walk in, and then walk right back out. Yesss. Poor V. Haven't you heard the expression "the early bird gets the worm"? B and C are officially the couple of the month on our radar, but how long will the marriage really stand? After all, we spotted C with Little Miss Ivy Dickens in the back of his limo. Making a deal? Or just two old friends catching up? Hmm.. Georgina Sparks is officially back in town, and on her arm, is the one and only Jack Bass. We're all dying to know if C's run-in with Ivy Dickens is related to the delicious news of G and Uncle Jackass. Is there more to the story, or am I just being anxious? No matter what the deal is, I can be sure that this will be one hell of a summer.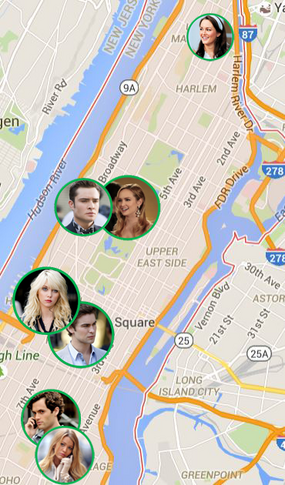 Create blog post
Blogs
Hey everyone! I am doing a survey on which character did you like more on Gossip Girl: Blair or Serena?

Please consider taking out a few minutes to fill out my survey

https://forms.gle/5YkDvf26VhWbbtUt…

Read more >
See more >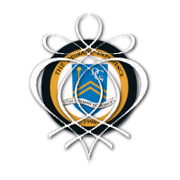 Community content is available under
CC-BY-SA
unless otherwise noted.